We Value Quality
Eco Finishing boasts a fully equipped quality department
for controlling our production process to ensure all parts
meet your high standards. Our sophisticated equipment
includes:
Thickness testing equipment
Fischer X-Ray machine
PosiTector handheld testers
FischerScope MMS Eddymag
Micrometers
Gauge blocks
Salt spray cabinet for in-house testing
and customer testing
Digital microscope with video and
picture capabilities
Our Innovative Lab
With Experienced Professionals
Eco Finishing also has a fully functional lab operated by
degreed Chemists with the capability of conducting the
following analytical methods:
Hull Cell Tests
Deposit Stress Analysis
Coating Weight Determination
Atomic Absorption Spectroscopy
Spectrophotometry
Wet Chemistry
Tensiometry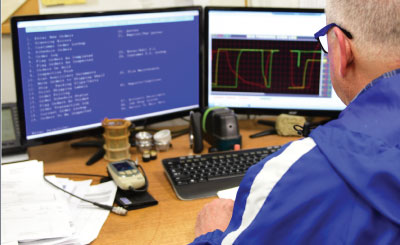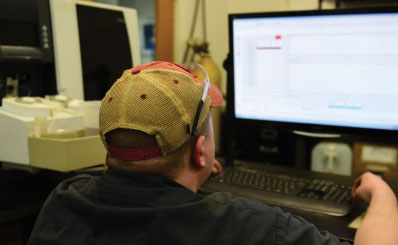 Detailed Record Keeping
Our analytical records are processed and stored on cutting edge LIMS software, which makes
laboratory analysis more reliable and provides easier access to records.
Analytical Precision
With fourteen process lines and more than 200 process baths, ECO Finishing has a considerable amount of capacity. That capacity also equates to demand for bath analysis.
Every process bath meets tight specifications for a wide variety of chemical characteristics.
The lab analyzes each bath frequently to ensure that the baths are within specification.
Active Process Control
ECO has systems in place that actively monitor each process line for temperature, pH, conductivity, and more. This system allows important information to be readily available and prominently displayed for quality control you can trust.